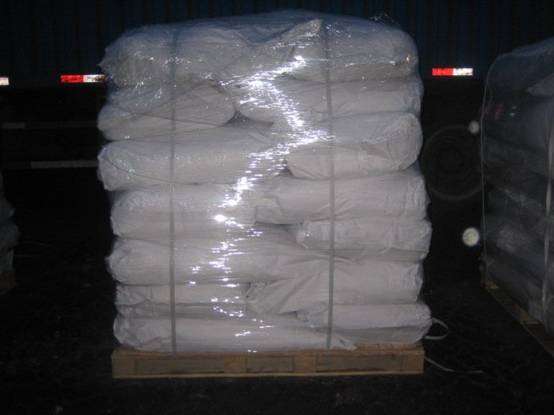 Chemical Name: Melamine Cyanurate (MCA)
Formula:C6H9N9O3
Molecular Weight: 255.2 
CAS NO.: 37640-57-6

Applications:
Melamine Cyanurate is a halogen-free flame retardant for polyamide.  Steadable colour, good electrical property and environmentally friendly, Melamine Cyanurate has established itself as the flame retardant to achieve UL 94 V-0 especially for polyamide 6 and 6,6. Addition of MCA gives PA6(66) good mechanical and electrical properties. Being halogen free also results in significant advantages in terms of fire safety, i.e. lower smoke density, lower smoke-toxicity and less corrosion.
General Properties

Appearance

White powder

Coefficient of kinetic friction

0.1-0.16 (room temperature)

Density g/cm3

1.6-1.7

Decomposition temperature

Stable under 300°C
Physical and Chemical Properties

Purity

%

≥99

Moisture

%

≤0.2

Average particle diameter

μm

≤3

Whiteness

%

≥95

PH value

—

5-7.5

2.Extrusion data

Material temperature°C

Section 1

Section 2

Section 3

Section 4

Section 5

Section 6

Section 7

Section 8

Section 9

PA6

235

240

240

240

240

245

245

245

245

PA66

250

260

260

260

260

260

260

265

265

Section 8 is vaccum space; section 9 is the outlet