AD:WeiFang Developing Zone
ShanDong Province,China
E-mail: yaochanggroup@vip.126.com
Tel:86-536-8664211
Fax:86-536-8664211
MSN:ben-bps@hotmail.com
Mobile:86 13153617615
Skype:ben-bps
Contact person:Ben


Products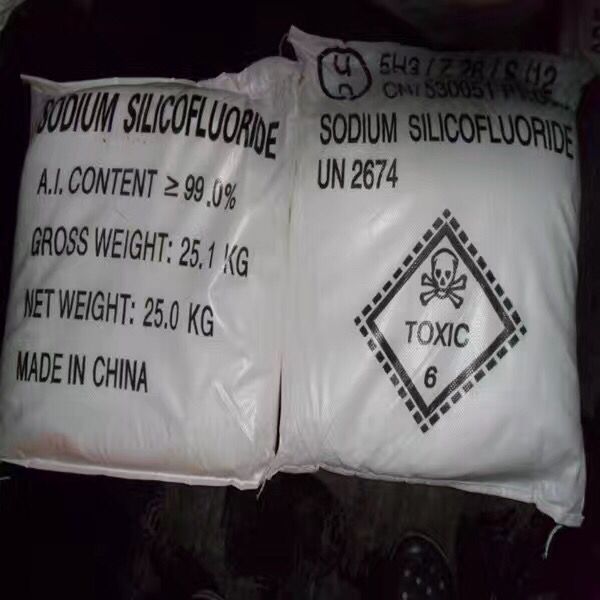 Sodium Silicofluoride
It is to certificate that the quality of the mentioned product is assayed getting the result as follows:
Product Description:   White free flowing powder

Batch No.: 20180815010

Formular: Na2SiF6

Purity: 99%

Standard: GB23936-2009

Un No.: 2674

Cas No.: 16893-85-9

Hs No.:   2826901000

Date of Production: 2017-08-15

Date of Expiry: 2018-08-15

Country of Origin: China
Packing: In Plastics Bag then to woven Bags. N.W.: 25 kgs for each bag.
Items

Standard Index

Results of Analysis%

Sodium Silicofluoride

99.00%MIN

99.28%

Fluor(F)

59.70%MIN

60.10%

Loss of weight on drying at 105℃

0.30%MAX

0.25%

Free acid(as HCl)

0.10%MAX

0.083%

Chlorides(as Cl-)

0.10%MAX

0.08%

Sulphate(SO42-)

0.25%MAX

0.21%

Iron(Fe)

0.02%MAX

0.0033%

Water-insoluble matter

0.5% MAX

0.30%

Heavy metal(as Pb)

0.01%MAX

0.00035%

Particale Size Distribution

Passing through 420 micron (40 mesh) sieve

98% MIN

100%

Passing through 250 micron (60 mesh) sieve

90% MIN

99.3%

Passing through 150 micron (100 mesh) sieve

95%

Passing through 74 micron (200 mesh) sieve

44.2%

Passing through 44 micron (325 mesh) sieve

25% MAX

18.9%